Time to balance the scales where Libra is in your chart.
New Moon in Libra
October 8, 2018 at 11:46 pm ET
The Scales of Corrections
This New Moon in Libra, taking place on October 8, 2018 at 11:46 P.M. ET will affect all of us in some way depending upon what House Libra falls in your Birth Chart. We each have all Twelve Signs in our personal Birth Chart. And there are Twelve Houses in each Astrological Chart Wheel. Somewhere in your own personal Birth Chart where Libra is located is where you will need to focus on making needed corrections, so you can balance those scales, to achieve harmony.
Lets Transform
Libra is all about balancing the scales. And most Libra's have a difficult time making decisions. The Horoscope Sign Libra has everything to do with relationships, love and finding balance in your life. This is a time of transformation. Are you ready to transform your relationships? This is about finding love, balance, bringing back the harmony and zing back into your relationships.
Venus goes Retrograde
Where ever Libra falls within your chart, you will be addressing the balance within that particular area of your life.  Venus is the ruler of Libra. Venus goes Retrograde on October 5, 2018 in Scorpio, and then goes Direct again on November 16, 2018 in Libra.  The Venus influence is about reassessing your finances, including loans, assists, pension, inheritance, taxes, joint investments, partnerships and individual investments. With this New Moon it is time to look into finding better, new ways in handling your finances.
Venus and Scorpio aid in best paths for Your Financial Situation
Venus and Scorpio are both researchers, which will urge you into digging for new information which will allow you to be more up to date, and fruitful, by allowing you to have the most accurate information to aid you in making wiser decisions. This is a time for moving forward and getting unstuck in the money-go round. It's time to take a deeper look at your options through investigating deep into the unknown caveats of what you cannot see on the surface.
By Michigan psychic medium, astrologer Sherrie Ellen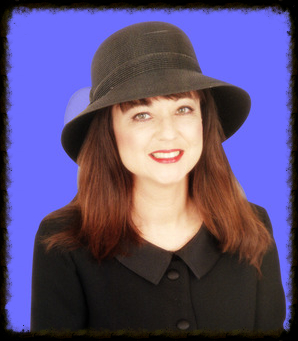 The Traveling Psychics Entertainment Company
Sherrie Ellen's Psychic Reading Room